Professional road work lighting equipment manufacturer | Industrial safety improvement specialist- Yuang Light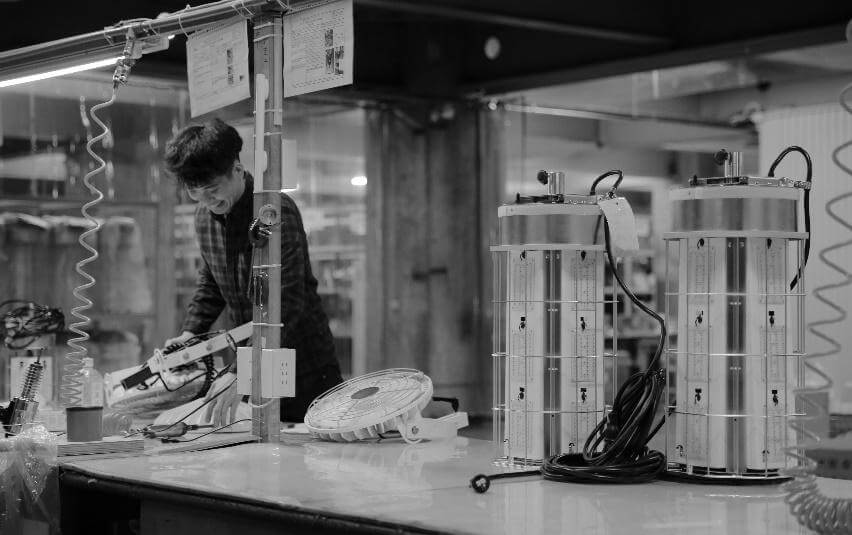 New Taipei Exhibition Center and Factory
Address: No. 210, Sec. 2, Zhonghua Rd., Tucheng Dist., New Taipei City, Taiwan
Phone: +886 2 2268 0546
Email: service@cyuang.com
Google Map: https://goo.gl/maps/u7rWTHQErFCkpQ2X6
Most Professional Road Work Light Manufacturer
Ching Yuang enterprise locates in New Taipei City with 5-min drive after getting off the ramp Tucheng and is close by an MRT station along the Bannan line. It takes a 10-min drive to downtown Banqiao City or Tucheng Industrial Park. It is convenient for the customers or vendors to reach here. Company internal has its own assembly lines and inspection equipment for meticulous product quality auditing. The self-developed road work light product line like the LED balloon light and LED project lamp, all obtain safety accreditations from many countries and also recognition from users. They are definitely the best whether in their quality, safety or performance.
Our Products & Services
Performance of our road work lighting in Japan
We have had over ten-year actual performances in oversea export of the balloon lights and closely collaborated with the local dealers. Through collaboration with the local trading companies, our products have been distributed to every equipment retail stores and equipment leasing company in Japan. In addition to sales in brick-and-mortar stores, you can also purchase the YUANG LIGHT products easily in local Japan through online shopping malls. Therefore, in a Japan road work, you can frequently find YUANG LIGHT products working in the site.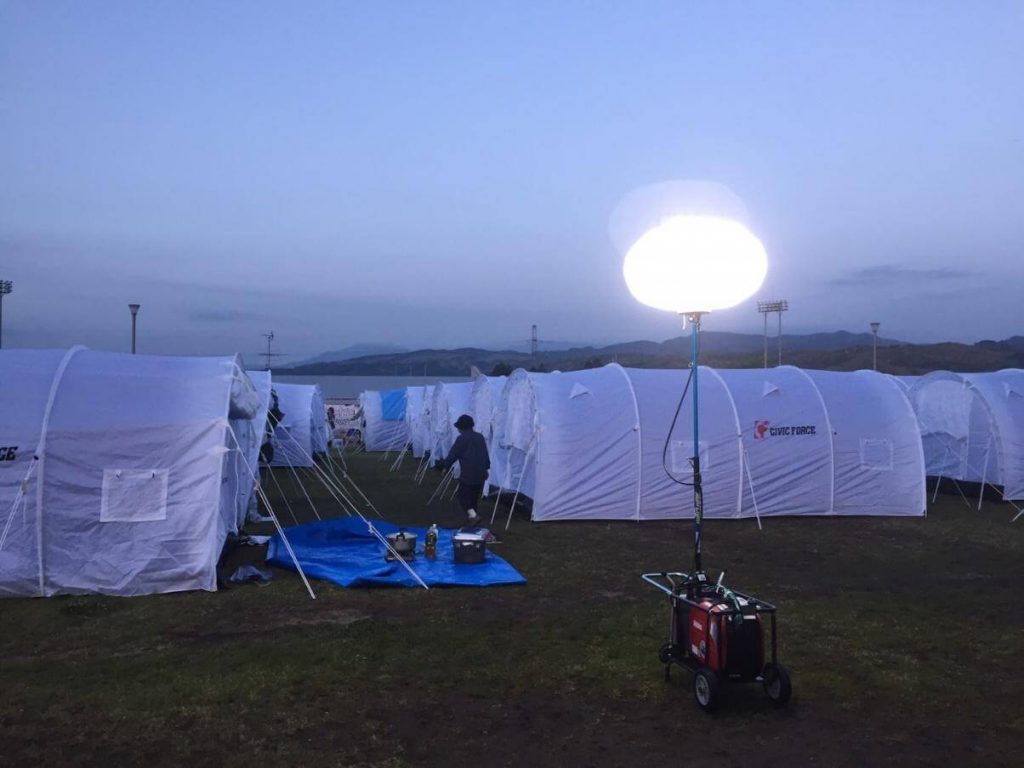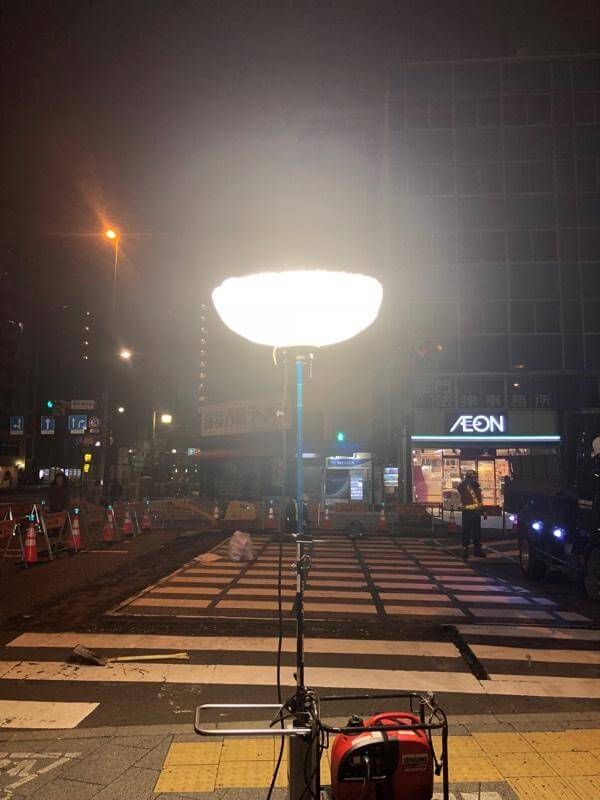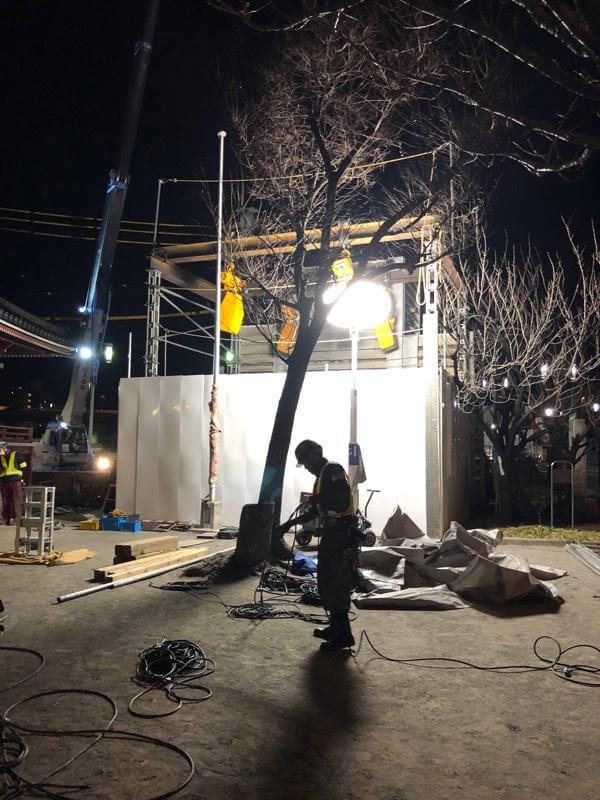 Performance of our road work lighting in Taiwan
Balloon lights have not yet been popular in engineering works in Taiwan, but YUANG LIGHT balloon lights have been presented in many police departments, government agencies, military organizations and firefighting bureaus, etc. By a coincidence in 2014, Ching Yuang enterprise's lighting products were found by many institutions, and have been helping hard-working personnel accomplish missions in many activities and some unexpected instances. In 2020, Ching Yuang has begun to develop collaboration with the equipment leasing companies of Taiwanese and Japanese enterprises.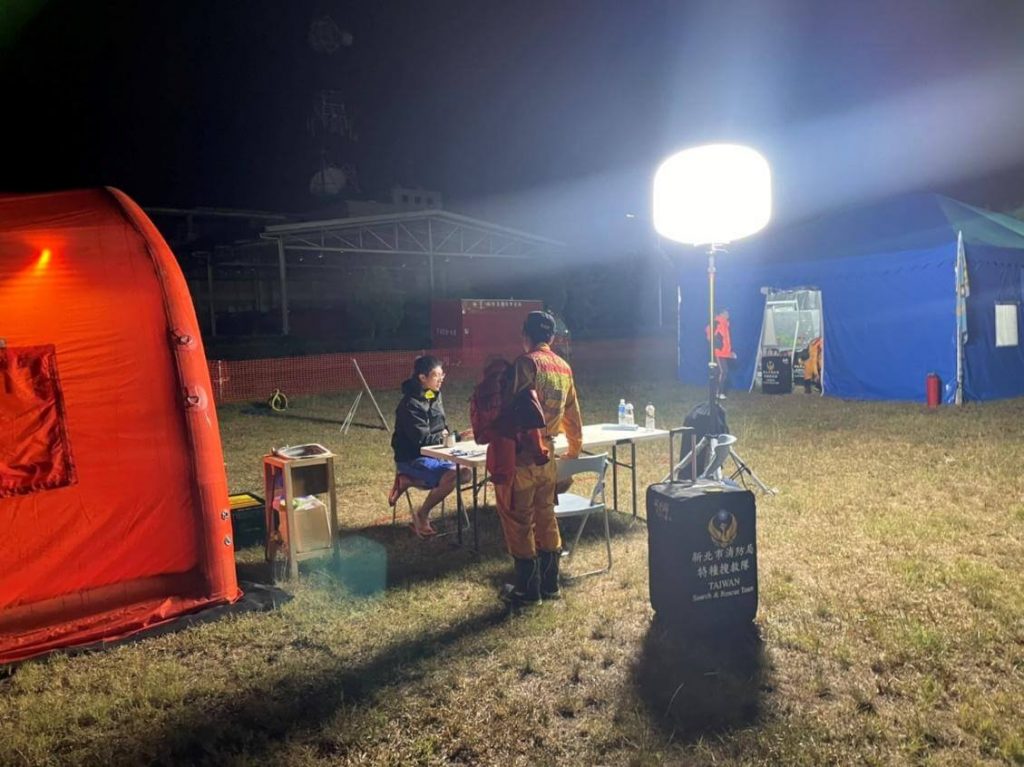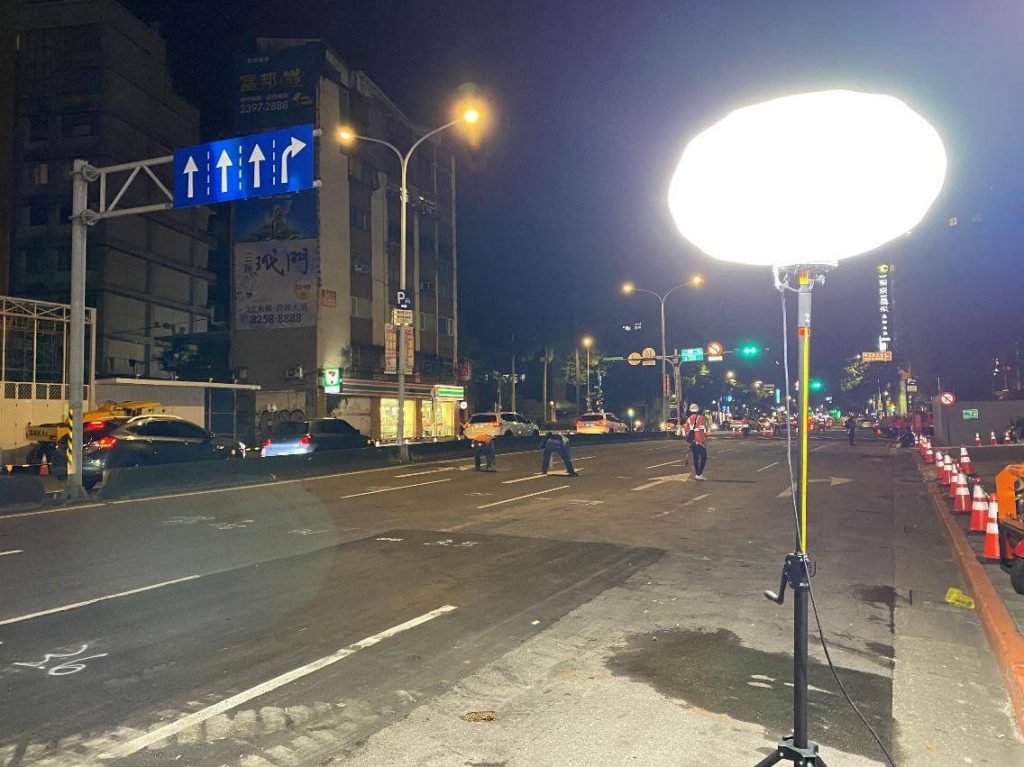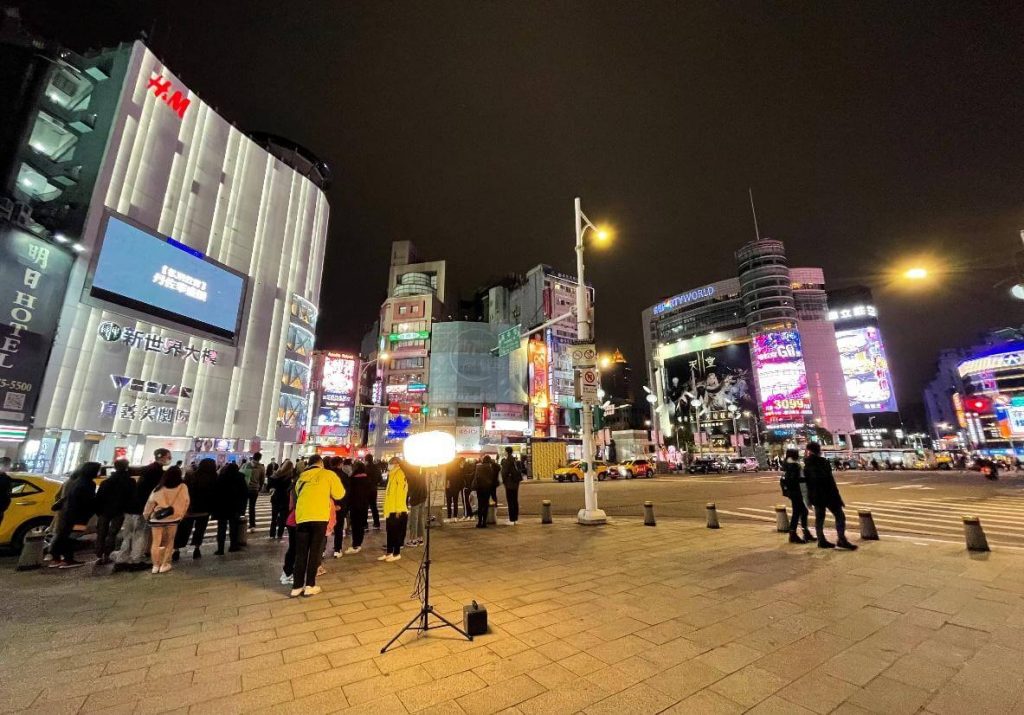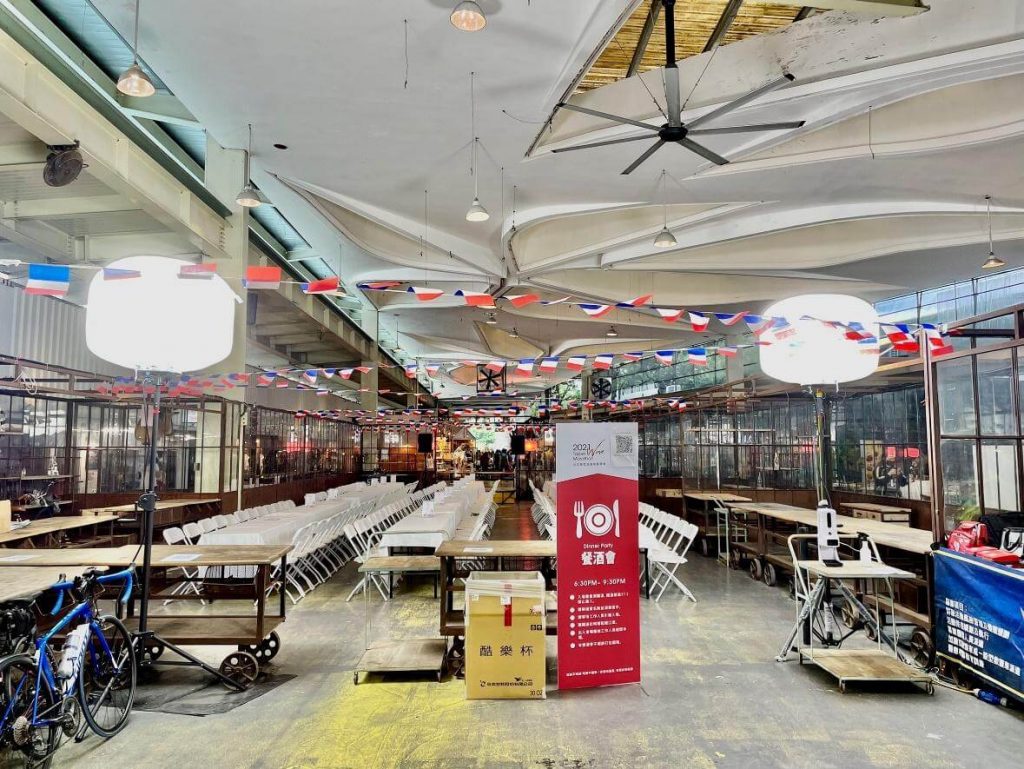 Performance of our road work lighting in Other Oversea Market
There are YUANG LIGHT agent and distributor companies in Singapore, Thailand and Australia, etc. Besides developing the local markets through these oversea agents, strong overseas business teams of Ching Yuang enterprise can also perform direct services and trades with customers all over the world and take the YUANG LIGHT balloon lights to every corner of the world.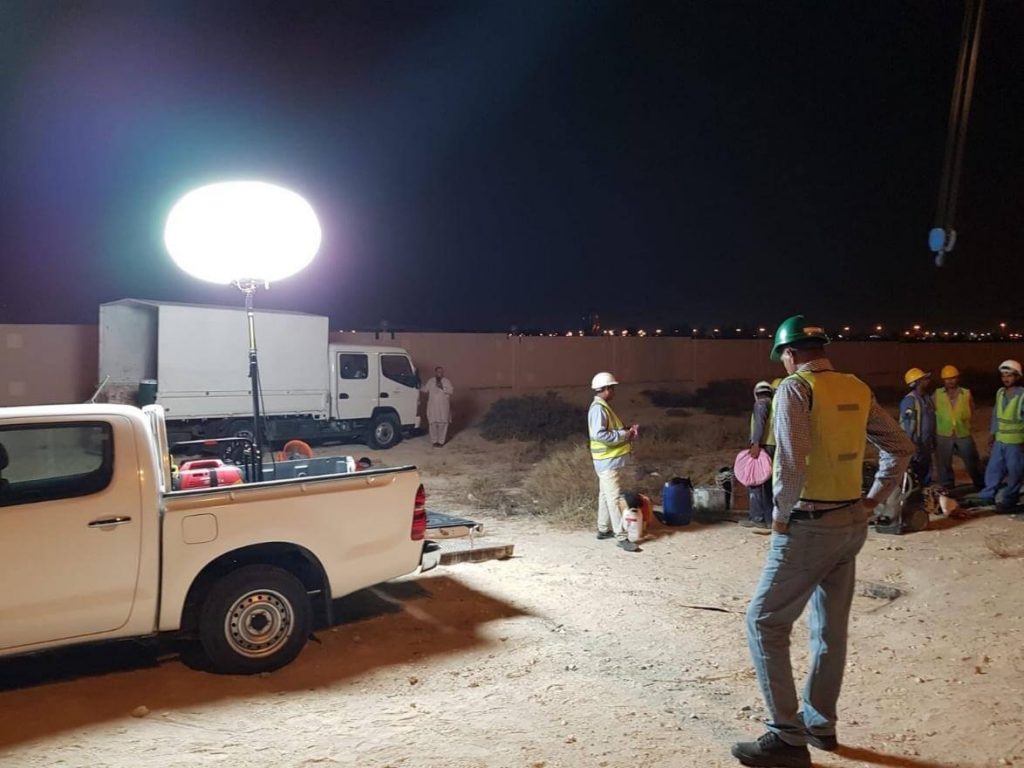 Suggested Articles:
Tower Lights for Sale: Portable, Temporary LED Balloon Light
Building Site Lights: Best Portable Outdoor Construction Lights