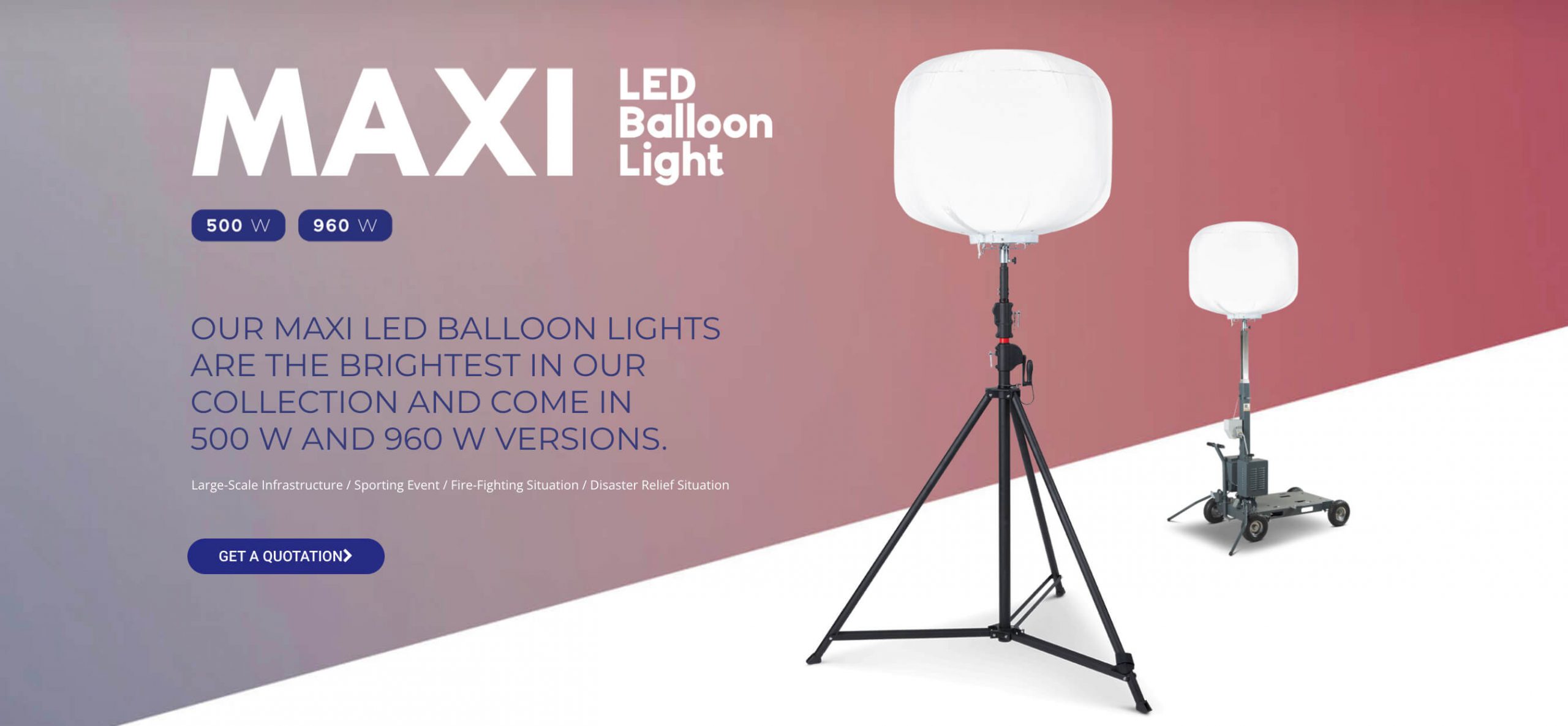 Temporary Construction Work Lights | Maxi Balloon Light
Released in 500 watt and 960 watt versions, the MAXI LED Balloon Lights wide coverage make them essential for large-scale infrastructure projects like roadworks and construction projects, and they provide ample lighting at sporting events. Their easy setup and portability make them invaluable in fire-fighting and other disaster relief situations.
THE MAXI LED BALLOON LIGHT STANDARD PACKAGE INCLUDES:
LED light system (500 watt or 960 watt)

Omni light cover

Large tripod

Large tripod carry bag

Light carry bag
The MINI LED Balloon Light can also be mounted on a trolley and customized with a different light cover, for more info, please see customization below.