"Tunnels of light" refer to industrial tunnel lighting used in various settings, such as highways, mines, and warehouses. These lights are designed to provide sufficient illumination in tunnel environments, ensuring the safety and efficiency of operations. As a leading tunnel lighting manufacturer, we offer a wide range of products to meet the unique needs of our clients. Our tunnel lights are made using the latest technology and high-quality materials, ensuring long-lasting performance and durability. In addition, we offer customized solutions to cater to the specific requirements of our clients. Contact us today to learn more about our tunnel lighting products and how they can improve the safety and efficiency of your operations.
Tunnel Lighting: Engineering Lighting
The most dangerous and costly traffic construction is tunnel engineering. Due to the broad areas of mountains and few plains in Taiwan, many roads must pass through the mountains to realize a straight line. Taiwan has many tunnel projects, from the longest Snow Mountain Tunnel to culverts and underpasses. The length of 485 tunnels on national, provincial and county roads is 237 kilometers, when the 135 railway tunnels are included, the total length of the 620 tunnels reaches 408 kilometers, which is equivalent to the whole length of Taiwan.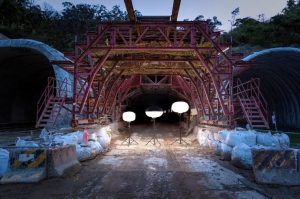 In addition to the evolution of excavation equipment and support engineering methods, safety in tunnels is always an important issue in tunnel engineering. First of all, it is necessary to ensure sufficient ventilation, and then the clarity of vision. The improvement of these two issues will maintain the safety of personnel. In the past, when headlights and spotlights were used, only the straight-line area in front of the engineering personnel could be seen, which was very detrimental to the vision of the left and right sides and the rear, and there was no guarantee for safety, while temporary tunnel lighting with uneven luminance is inconvenient due to poor quality, imperfect temporary wiring or inconvenient switching. Therefore, only lighting equipment with lower installation cost, convenient switching, high luminance without glare can provide safe and sufficient lighting for tunnels.
| | | |
| --- | --- | --- |
| Lighting Type | Metal Halide Balloon Light | LED Balloon Light |
| Electricity consumption | 400 W | 300 W |
| Luminous efficiency | 95 lm/w | 140 lm/w |
| Lumen | 38,000 lm | 42,000 lm |
| Service life | 12,000 hrs | Above 50,000 hrs |
| Light decay rate | 50% after 6,000hrs | 70% after 50,000hrs |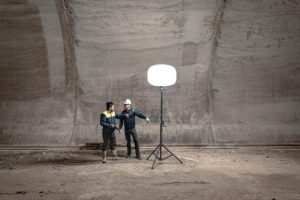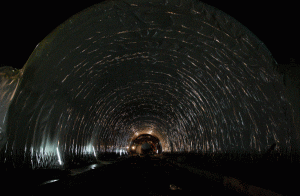 What are the benefits of balloon lights for tunnel lighting?
360 degree illumination without blind angle will reduce the generation of shadows. It only takes less than 1 minute to set up a MIDI balloon light to provide illumination for an area of 200m2. You can move it wherever you work to reduce the cost and time of setting temporary lighting. LED light source with longer service life is more convenient for use, and increases the efficiency of work. Glare, the most common problem of LED light source does not occur on balloon lights because of the special shade design with proprietary technology, which will protect the eyes of users under sufficient luminance, reduce the burden on the eyes of the staff, and will not cause the personnel discomfort due to high temperature.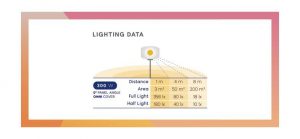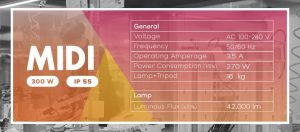 A Tunnel Lighting Manufacturer, Made In Taiwan
Yuan Light balloon light with proprietary technology is designed and developed by Ching Yuang, and made in Taiwan.
The overseas sales of balloon lamps have exceeded 10 years, and there are dealers and agents at home and abroad who have cooperated for a long time.
The design is focused on durability and convenient operation, which is more intuitive and error proof when using to ensure the safety of users. Convenient maintenance is also a design focus.
How to prolong the service life of products under the lowest burden is a major topic of engineering products. Therefore, we use modular assembly, which requires less time in daily maintenance or repair.
Product quality, after-sales service and follow-up product support are always what Ching Yuang is proud of. Balloon lights can be supported by tripods or trolleys. Customized product design is also offered to enable customers to choose the most suitable support under different environmental conditions.
Suggested Articles: